NFL Wives Create Anti-Cheating Company
NFL Wives Try to Decrease the Odds of Infidelity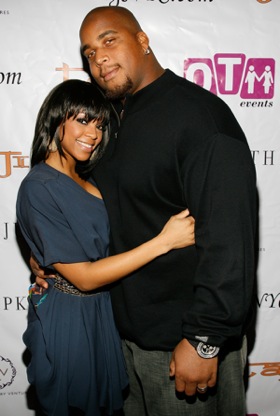 While some married women browse adultery dating sites looking for a part-time affair, wives of NFL players are attempting to protect their marriages from infidelity. Three wives have created a business, called Off the Market, which sets up invitation-only events for NFL couples intended to help them socialize together while on the road and reinforce their commitment to a fun, healthy, sexy — and faithful relationship.
It will be an uphill battle. Marriages involving a professional athlete have a losing record, and experts blame ego and opportunities. One sports psychologist told ABC News that women know what they're getting into: "The husband isn't going to be home for six months and he's going to be fawned and fussed upon." He continued, "If you drive a car 50,000 miles a year, you are going to have more accidents."
Nonetheless, the Off the Market women are still planning couples retreats and offering advice to spouses on their Facebook page. Some of the latest advice: "Cater to your mate's pleasures and desires, be it fried chicken or a foot massage."