As Name Suggests, Man Up Now Is Not a Legit Drug
As Name Suggests, Man Up Now Is Not a Legit Drug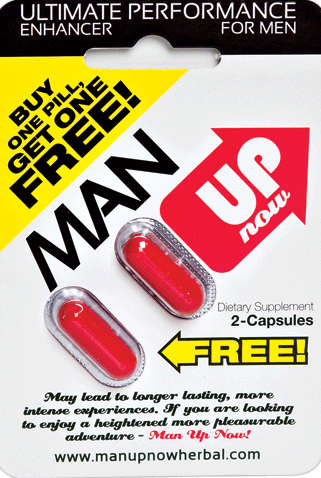 The FDA has issued a warning on the male sexual enhancement drug called "Man Up Now." The company behind the capsules markets the over-the-counter drug as "herbal" and "all natural" but what it really means is "Viagra."
The FDA has warned users to stop using it now because the active ingredient can cause low blood pressure or complications for men with heart disease. It can also interact with other prescription drugs. Since men don't need a prescription to "Man Up Now," doctors are not able to weigh the health risks.
Some men might miss the chance to buy an erection at the drug store (or more likely online), but I don't feel too bad for them since a clinically proven female libido enhancer still eludes women.