New Airport Security Measures
I'd Rather Not Fly Than Go Naked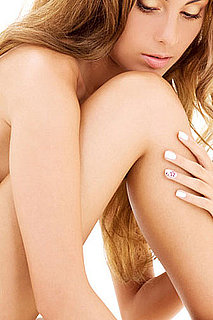 Two women who would rather not disrobe for new airport security measures recently had to abandon travel plans. Last month while traveling through the Manchester Airport, these passengers passed through security and refused to undergo mandatory screening using new body scanning X-rays that leave little to the imagination.
Obviously, there are privacy concerns for passengers who'd rather not let it all hang out on a jaunt through airport security, but with safety in mind, security personnel also assure passengers that there are "strict procedures to reassure them that their privacy will be protected." Still, for these two women, who were randomly selected for the body scan, being exposed was not an option — one refused the X-ray on religious grounds and the other cited health reasons. Regardless of their reasoning, options are slim: get scanned or go home. These two opted for the latter.
To be clear, US airports offer an alternative to this more invasive kind of security scanning, and passengers can opt for a body search instead. What's your take on the new security measures?