New Birth Control Methods
4 New Birth Control Methods in the Works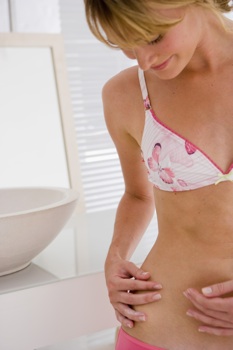 From the pill to the IUD, there are plenty of hormonal and nonhormonal birth control options. The problem is just about every woman has complications with several of them.
Yes, the male pill has been forever in the works, but I suspect few women would leave that responsibility to anyone but themselves. Still, while the history of birth control is bizarre, its future looks bright, or at least easy. Here are four contraceptives that may soon be available to you.
Hormonal gel: A topical contraceptive gel, which would be rubbed on the abdomen daily, contains a new type of synthetic progestin called nestorone, and estrogen called estradiol. It could be widely available in five years.
Annual vaginal ring: It's like the NuvaRing, except it only needs to be replaced once a year; however, women would need to remove it every three weeks to menstruate and then reinsert it. It could be available in two years.
SILCS diaphragm: A one-size-fits-all diaphragm that's durable and reusable. Unlike existing diaphragms, it does not have to be fitted by a doctor, making it more accessible. It's been in development since 1994, and is expected to go to the FDA for approval this year.
On-demand contraceptive: Yes, there's the condom, but a hormonal vaginal gel is in the works to put women in control. Unlike the daily gel, this could be applied several hours before intercourse or even afterward as emergency contraception. It's still in the very early stages of development, though, so there's no word on when it will be available.