New Disney Princess: Sofia the First
Disney's Newest Princess Is a First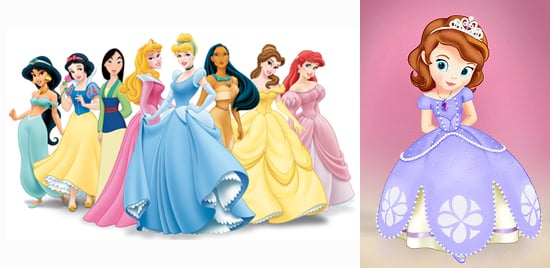 I guess Disney's decision to stop making princess movies was a half-truth. The fairytale film company is introducing a new Disney princess, Sofia the First, who for the first time will be a little girl. The younger princess is meant to attract preschoolers and be a positive and educational role model in her TV movie and series. According to a Disney GM, Sofia will have "plenty of pretty dresses and sparkly shoes," but "what makes a real princess is what's inside, not what's outside."
Hopefully the new pint-sized princess's younger age will mean she's doing more than waiting for her Prince Charming to come, but it seems like just another way to market the princess culture to an even younger generation. What we're really excited to see is the courageous Princess Merida in Pixar's Brave, who challenges her family and country's customs while wielding a bow and arrow on horseback — now that's a real Disney princess "first."
What do you think about the new preschool princess?