New Hampshire Executive Council Defunds Planned Parenthood
Three Men End NH Planned Parenthood's Ability to Provide Birth Control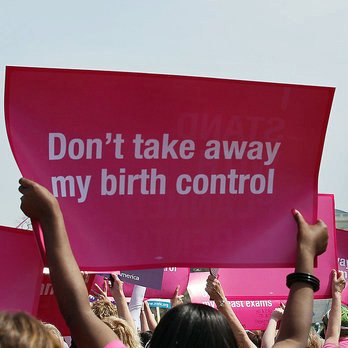 Failing to accept that Planned Parenthood provides nontaxpayer-funded abortion, a legal service in America, New Hampshire's all-Republican and all-male Executive Council voted three to two to defund the state's Planned Parenthood a couple of weeks ago, saying that the money should go to organizations that don't provide abortion. Now, Planned Parenthood centers in the state have stopped dispensing free or affordable contraception because its pharmacy license is contingent on having a state contract. So officials who opposed abortion have just made it more difficult for low-income women to prevent unwanted pregnancy, and thus abortion. It's enough to make you crazy.
The $1.8 million Planned Parenthood was set to get from the state before the vote would have been used for sex ed, contraception, and STD testing and treatment. Abortion services are paid for by private donations. Previously, low-income women could purchase birth control for about $5, but now Planned Parenthood can't even offer it, nor antibiotics for urinary tract infections or STDs, because it lost its ability to dispense prescriptions. And while multiple attempts to defund Planned Parenthood in the New Hampshire legislature failed, the Executive Council, a panel of just five elected officials that can veto state contracts, decided by a vote of three to two to end state support of the family planning organization.
Why do these three officials, who happen to all be men, have such a hard time realizing that if you want to reduce the number of abortions, education and affordable contraception are a great way to do it? It seems like at least one person on the council doesn't just hold negative opinions about abortion, but toward sex in general. Councilor Raymond Wieczorek explained why he actually supports totally defunding birth control and condoms, saying, "If they want to have a good time, why not let them pay for it?" I guess, according to Wieczorek, safe sex is a privilege reserved for women who can afford it.