The New Naked: Aussie Supermodel on Cover Sans Photoshop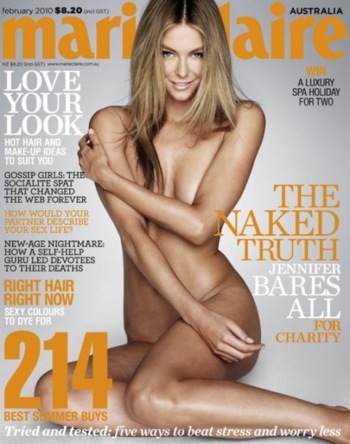 Can a naked photo of a supermodel help inspire positive body image among average women just because it's not photoshopped? Australian Marie Claire thought so when it put an untouched photo of model Jennifer Hawkins on the February cover wearing nothing but makeup.
Proceeds from the issue will go to the Butterfly Foundation, which supports people dealing with eating disorders or negative body image. In the magazine, Hawkins says: "I'm not a stick figure — I thought it would be great to tell women to just be themselves and be confident." It might be hard for the public to relate to someone with supermodel looks, but do you think the cover conveys a message of positive body image nonetheless?