New Royal Wedding Details
10 New Royal Wedding Details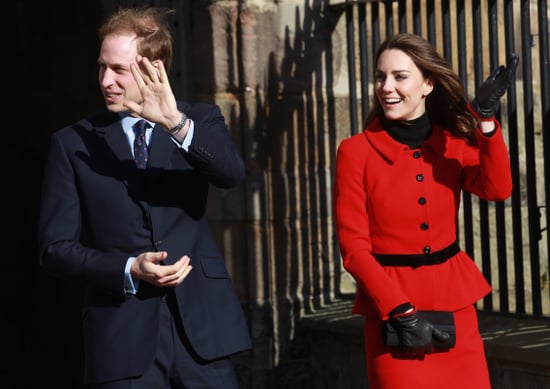 The April 29 royal wedding is not too far off, and now we have new details on Will and Kate's big day to add to what we already know. From possible world-record-breaking TV watchers to the newlyweds' Three's Company-esque housing situation, see what rumored details have recently come to light on the royal wedding.
Will and Kate will be shacking up with Harry in a suite at Clarence House after the honeymoon.
The royal couple will have their official first public kiss on the Buckingham Palace balcony.
Kate's mom, Carole Middleton, will arrive at Westminster Abbey's "VVIP" entrance prior to the royal party.
The 1,900 guests will begin arriving at 8:30 a.m., two and a half hours before the ceremony begins.
Mobile phones and cameras will be banned from the guests at the ceremony.
William's family members are scheduled to arrive between 10:40 and 10:50 a.m.
William will arrive with his best man, Prince Harry.
Kate will arrive with her father, Michael, at 11 a.m., possibly in the queen's '50s-model car.
After the ceremony, the couple will watch a fly-past by the Battle of Britain Memorial Flight on the balcony of Buckingham Palace.
A 600-person champagne and canape reception will take place before a 300-person buffet dinner and "rather loud disco" at Buckingham Palace.