New Rules For Marriage in the Anglican Church
Anglican Church Says "I Do" to New Wedding Rules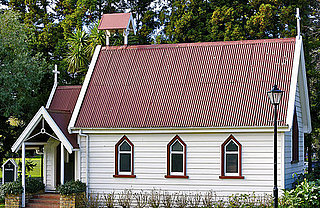 After two years of debate, the Anglican Church finally eased restrictions on where couples can marry in England.
Until now brides and grooms had two choices: attend a church regularly and say "I do" in it, or marry within the geographically divided parish limits they live. Either way, it was a growing problem for England's shrinking church-going population.
Clergy will have less paperwork under the new rules, and brides and grooms will be able to choose churches their parents or grandparents married at or one nearby as long they've lived there for at least six months.
Church leaders were initially afraid changes would lead to wedding tourism, leaving less-opulent parishes behind, but its hymn has changed. "It is surprising," Rt Rev John Packer, Bishop of Ripon and Leeds said, "how many people want to get married in churches at the end of muddy lanes surrounded by cows."