New Study Finds We're Dishonest in the Dark
New Study Finds We're Dishonest in the Dark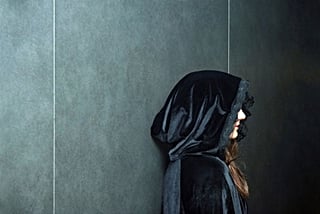 Things look different in the dark, but here's the kicker: we act differently too. According to a new study, dim lights make us believe we're less visible and give the feeling that no one is watching us, triggering more moral violations.
It's a movie cliche but actually true enough: robbers often wear masks, hoods, and disguises, which make them feel concealed from view, and people who believe they are hidden really are more likely to commit criminal acts. So when researchers administered a test to 84 college students, divided participants into either a well-lit room or a dimly lit room, and allowed them to score their own work for monetary rewards, should we be surprised that the participants in the dimly lit room had higher incidents of cheating on the test in order to win more money? Another study indicated that a group of participants wearing sunglasses felt more anonymity than a comparison group wearing clear glasses. Students wearing sunglasses agreed with statements like "my choice went unnoticed during the study," and they were more inclined to disagree with statements like "I was watched during the study."
Each of these situations only made the participants feel less visible, but they could still be seen. Apparently, the psychological impact of that feeling is enough, and that's what's surprising: participants are confident in thinking they're really getting away with dishonesty. OK. I get that sunglasses or dim-lighting helps disguise our physical imperfections, but this study shows that mood lighting really does impact our mood and our behavior. So, what's your take? When the lights go down, are you more inclined to misbehave?