New Year's Eve Ideas
What Are Your Postfamily Holiday Plans?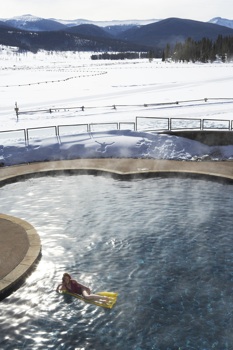 I love the week between Christmas and New Year's. Everyone seems to be not working, working remotely, or just phoning it in. Maybe you're traveling or friends are coming to town, but at some point the holidays go from family time to friend time. And that is a wonderful thing.
I definitely relied on this how-to-find-alone-time advice over the last week while I was at my sister's. But that was very difficult, as she has four children (ages six, five, two, and seven weeks) who will find you and turn it into a game of hide-n-seek. They are cuddly, hilarious, and pure evil in Janie and Jack.
So when I got on the plane, barely escaping the East Coast storm, and headed west to San Francisco, I relished the calm (or sleep aid?) that washed over me. I started making to-do lists on my phone for all the shopping, cooking, and cleaning I need to do before friends from New York arrive Wednesday for our New Year's weekend of champagne, hot tubs, and absolutely no hiking in Big Sur.
So, yes, it's the most wonderful time of the year. Family time is over; friend time is on. What are you doing?