New Year's Superstitions
New Year's Superstitions Make Great Excuses to Be Lazy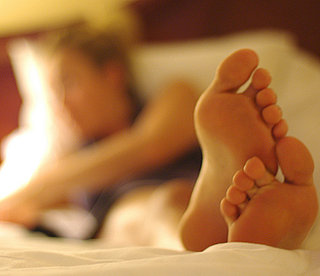 New Year's Day superstitions seem to say one thing: be lazy. Whether you're a superstitious person or not, if you follow three (easy!) steps, well, I can't guarantee a lucky year, but I can say you're more than likely to have a peaceful day.
Dirtiness Is Happiness: Doing laundry is a harbinger of death in the family, and some people take this superstition to the point of not doing dishes or any sort of cleaning. Why not make that person you? BTW, don't even think about taking out garbage or recycling, as you may "let the luck out of your house." There is one way out. Find a person to come inside and give you a gift. Superstition says something new must enter before anything old can leave.
Less Is More: Do a bit of work (check your email?) and then stop. While a quick task is a token of career luck, engaging in a major project is said to end in disaster.
Upset Nothing: Most of all yourself. Traditionally, New Year's Day sets the tone for the year, so there's no crying on New Year's. Also, touch nothing. Breaking something on this superstitious day foretells destruction and bad luck in the new year.
So, basically, stay in bed!
Source: David Levantis, Flickr User dml82