New York Times Article on Dating Trends
Which Would Make the Best First Date?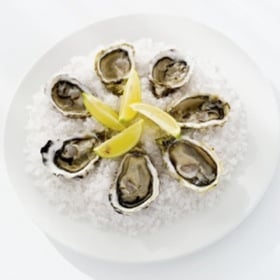 Inviting a date to drinks sends the message that you're boring. Coffee? Your date will probably need some to stay awake with a snooze-fest like you. Today, first dates have themes, according to the New York Times, and as each new trend catches on, creative daters try to come up with a new idea.
In NYC at least, you don't just go to dinner anymore — you dine on something specific. Last March savvy daters grabbed tacos, in April it was all about fondue, and by May, couples got to know each other over oysters. Out of these trends, and some other ones mentioned, which do you think makes the best first date?