Nostalgic Gifts For Women
Booyah! Nostalgic Gifts For Your BFF
If it were up to us, every day would be Friendship Day. But a holiday once a year? We'll take it. In honor of the celebration this Sunday, gift your BFF something that will remind her of her childhood — after you send her funny Someecards and plan a special outing together, of course. Whether you grew up together or met in college, the sweet sentiment is still the same!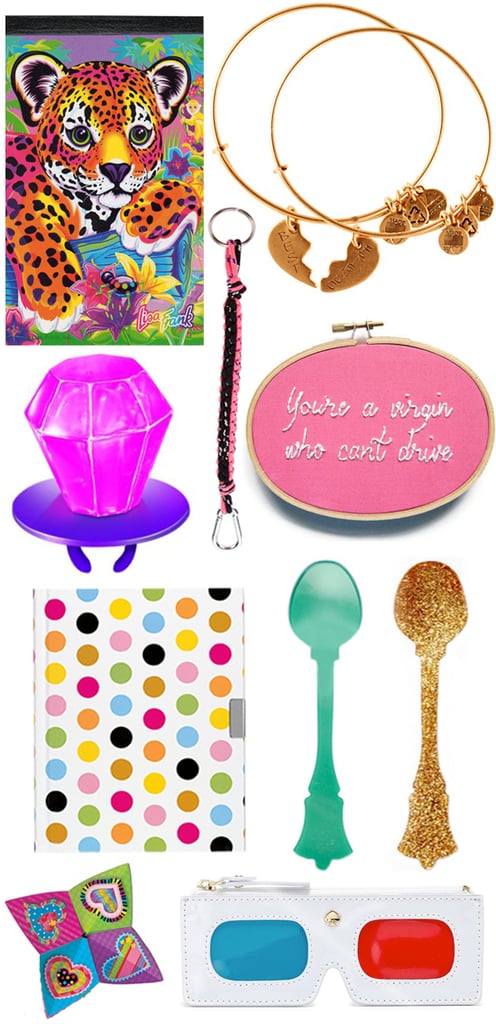 Lisa Frank notebook ($8): It would be a sin not to include Lisa Frank in any throwback friend gift guide. Make her the source of office envy with this very awesome vintage notebook.
Keychain ($49, originally $81): There's nothing like a braided keychain to remind her of the days she used to make lanyards with her eyes closed.
BFF bracelets ($48): You're never — we repeat, never — too old to share a set of BFF bracelets with broken-heart charms.
Check out our entire nostalgic gift guide after the break!