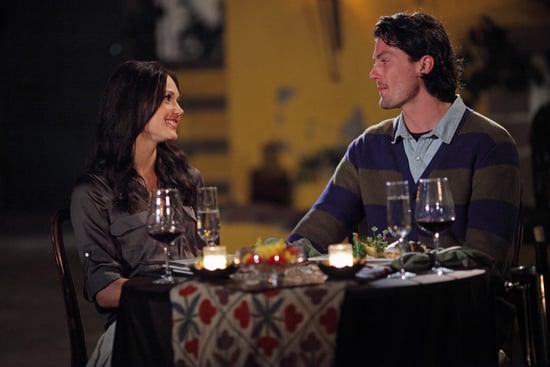 Last night on The Bachelorette's finale, Desiree Hartsock surprised us all by actually ending up engaged. After her tearful breakup with Brooks — who was her clear frontrunner — the previous week, it seemed like choosing either of the two guys left, Drew or Chris, would be settling for second place. And yet, that's what she did.
The realistic, half-hour-long breakup between Brooks and Des was a rare moment of honesty for the show. When Brooks told Des he just wasn't in love with her, no matter how hard he tried, anyone who's been dumped could relate to the devastation of unrequited love. You can't force feelings that aren't there. Through tears, Des told Brooks she loved him and that he was the one, but since this is reality TV, not real life, she didn't leave the show to allow herself to heal postbreakup. Instead, she ended up accepting Chris's proposal, explaining in the After the Rose show, "I actually think sometimes you do have to go through the hard and the difficult to see the good . . . That's why I think it was special to actually go through heartbreak in order to see the beauty in love."
Now, clearly, the show's tight schedule made for an unrealistic time frame to move on from a breakup. But in the real world, I wouldn't call finding love after heartbreak settling. Nor would I say a rebound relationship is doomed to fail after your "first pick" aka love of your life rejects you. Sometimes you think you know what you want in a partner, but your expectations evolve. And there are first loves who seemed perfect at the time, but if you're blinded by emotions or the hard-to-get game, you don't realize they weren't even good for you. Only time will tell for Des and Chris, but I want to know what you think about settling. Weigh in now and share your thoughts in the comments!