Obama's Speechwriter Laura Dean
5 Things to Know About Obama's Speechwriter Laura Dean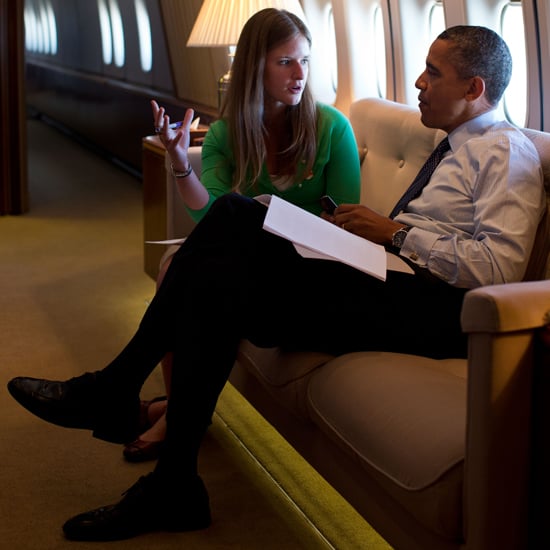 With Barack Obama's highly anticipated DNC speech taking place tonight, we're shining a spotlight on one of the president's speechwriters, Laura Dean. Our interest in Laura was first sparked when we spotted this photo of her and Obama in Air Force One. Who was this young lady our president trusted with his speeches? And with an election so focused on women and young voters, will her influence help Obama reach his target audience?
We don't know a lot about the 20something writer — originally from Bethesda, MD — but we do know she's an Ivy League grad with a background in women and politics. In the past, she worked for Prize4Life, a nonprofit organization that's focused on the treatment of ALS, or Lou Gehrig's disease. Here are five more things to know about Laura, one of the young voices behind Obama's speeches:
She's studied women — Laura earned her bachelor's degree in Studies of Women, Gender, and Sexuality at Harvard University, where she graduated in 2010.
She's worked her way up — Her White House career began with an internship for the National Economic Council, and she's been a speechwriter since July of last year.
She sticks to the basics — In January, Laura told a group of eighth graders that she writes all her speeches in the Times New Roman font, size 12.
She tries to strike a balance — She told the same eighth-grade class that the speech-writing process can be a juggling act, one that requires pleasing both Congress and the general public.
She's got a life outside work — According to Laura's Facebook page, she likes Sugarland, The West Wing, and running marathons.