Obese Disney Princesses
What Are These Obese Disney Princesses So Sad About?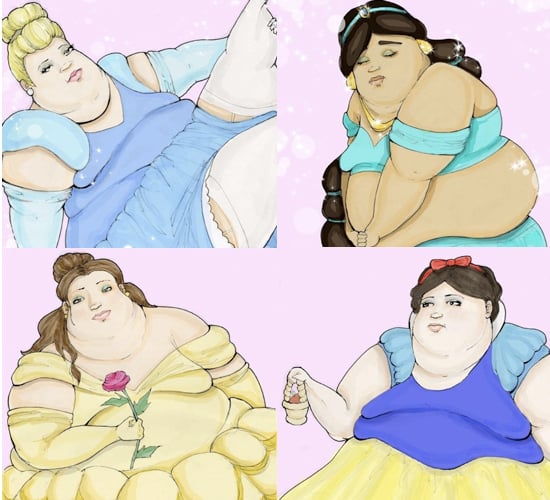 Created by Aly Bellissimo, the illustrator behind the blog Creepy Miranda, these obese Disney princesses are definitely disturbing. They don't look unhappy next to their thinner counterparts just because they're heavier, but because their faces and body language say, "I'm sad." What's the point? Not to be a stickler, but princess culture already has a bad enough rap, so when adding 300 pounds to iconic cartoon characters, there needs to be a point!