Obese Women Have Lower Sexual Satisfaction
Weight Impacts Sex Lives of Obese Women More Than Men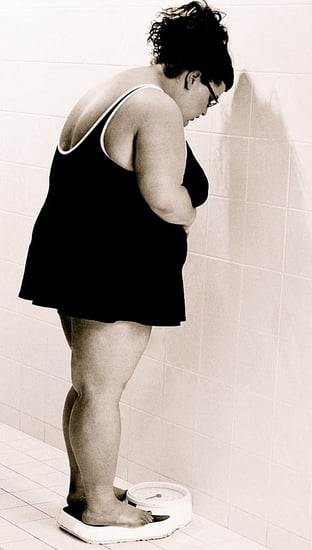 Dating site OkCupid created some shiny graphs last month based on its users' profiles and found that women who enjoy exercising have an easier time achieving orgasm. Now a study appearing in the Journal of Sex and Marital Therapy provides scientific evidence linking fitness with good sex. The study out of Duke University found obese women experience lower sexual satisfaction and a lower sexual quality of life overall.
Using a questionnaire to measure sexual interest, arousal, masturbation, and more, researchers found obesity impacts a woman's sexual satisfaction more than a man's, although both obese men and women have lower sexual quality of life over all. Obese women had lower sexual satisfaction scores than both cancer survivors and the general population, while obese men's satisfaction fell above cancer survivors and below the general population.
In fact, another study conducted last year found some extra weight can be a sexual advantage for men. It concluded the higher a man's body mass index, the longer he lasts in bed. Maybe size does matter.