Officials Approve Shady Lady "Stud Farm"
Officials Approve Shady Lady "Stud Farm"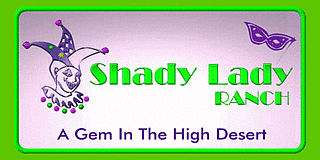 Nevada's Shady Lady brothel has finally won approval of its plan to hire the state's first male prostitute for female customers. (Score?) But, it wasn't just a rubber stamp approval — officials stipulated that the men must wear condoms and undergo weekly STD tests.
Still, some health officials are worried about the health risks posed not by the male prostitutes, but by the female customers. They say unlike female prostitutes male sex workers won't be able to check their female customers' genitals for outward signs of disease. But making a superficial assessment of someone's sexual health sounds like less-than-safe sex anyway. Condoms and STD tests sound like a good plan to me!