Ogling Men Lower Women's Math Scores
Ogling Men Lower Women's Math Scores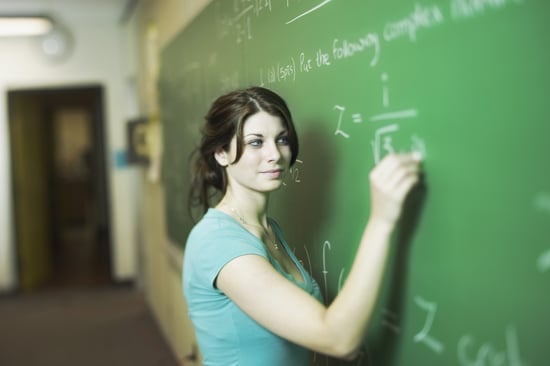 When I took my entrance exam to a Jesuit high school, the girls and boys were separated — girls on one floor, boys on the other. I dismissed it as Catholic paranoia, but it turns out the school was onto something. A new study found that women do worse on math tests after being subjected to the "male gaze."
We already know any gender gap in math is due to stereotypes ingrained into girls and women's minds. In fact, a recent study found girls and boys have nearly identical math scores in countries that emphasize gender equality. Hopefully, the stereotype will soon be history as gender equality increases around the world, and girls will never know they were supposed to be bad at math.
But what about women today? Considering the study participants were men and women, should we ask how men affect women's performance at work? Maybe it all evens out anyway.