Old Women Have Better Sex
When I Grow Up I Want to Be an Old Woman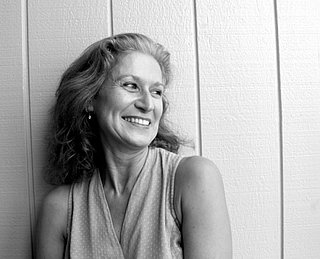 A 60-year-old businesswoman, who looks 40, decides to have a no-strings-attached affair with a 45-year-old instead of divorcing her husband. Another 60-year-old finds intimacy in an affair. And a 79-year-old gets asked out by a 58-year-old in a London cafe.
Maybe these women were never faithful, always flirtatious, and spent only a few nights of their long lives alone, but I have a theory about the growing consensus that older women are having just as good if not better sex than their younger counterparts. They just don't care! Even with the best yoga body, it's hard to be vain after a certain age. As vanity concedes to wisdom, I imagine self-consciousness dissolves as well. Like the old woman who says whatever she wants, the old woman has whatever sex she wants.
"Older women are better lovers, more patient, with more developed sensibilities," says author of In Praise of Older Women Stephen Vizinczey. "They don't take things too seriously. They understand that there is nothing in life comparable to loving someone, and knowing that someone loves you."
As for older men . . . would anyone care to find out?