Olivia Munn Says Women Resent Her Because She's Sexy
Well Said or Say What? It's Easy to Hate Beautiful Women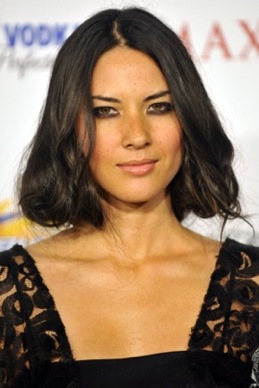 Before Olivia Munn recently joined the cast, The Daily Show had not hired a new female correspondent in seven years. Jezebel wondered if the former Playboy cover girl got the job simply thanks to her over-the-top sexy antics and sometimes sexist jokes and if The Daily Show had a woman problem in general. It's turned into a full-blown Internet battle and Olivia told Salon why she thinks she's a target:
"I'm easy to hate. I get it. When I first came to LA, I would go to these commercial auditions for Target. I'm 110 pounds now, but I used to be 135. And I would go to these auditions and these girls would be, like, in that effortless LA look: T-shirt, jeans and flats. So thin they'd just walk with a shuffle. I know what it's like to not think it's fair for someone to look a certain way and also get the dream job. But it's ridiculous to say that a woman can't be funny and also be sexy."
Do you agree that women resent successful women like Olivia because of their looks, or do you think critiques of Olivia go beyond the privilege she gets for being sexy?