One in Three Young Americans Suffers From Mental Illness
Why Does 1 in 3 Young People Experience Mental Illness?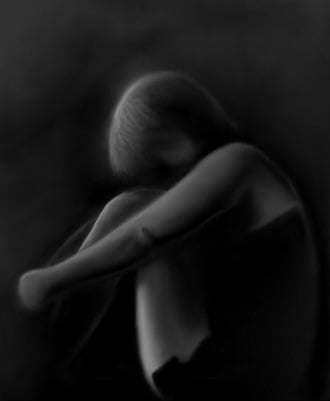 Since one in three young people in the US has confronted mental illness, chances are you have too.
New government figures show that 30 percent of Americans 18-25 deal with some sort of mental illness, and depression is higher among women and the unemployed. Maybe there's really something to the "thrisis" — the so-called crisis that hits as today's young adults near 30 worry that they have not accomplished traditional marks of adulthood like buying a house or supporting themselves. In addition to the stress associated with not having a job, losing access to health insurance, and thus preventative treatment for mental illness, also helps explain the high figures among the jobless.
Overall, one in five Americans has a mental illness, while those 50 and over had the lowest rate at 13.7 percent. A previous study concluded that we're happiest at 54. In that study, resolving issues in at least four unhappy areas of your life was key, and such positive changes included switching careers, ending unhappy relationships, ditching toxic friends, traveling for three or more months, and downsizing to a less-materialistic lifestyle. So maybe younger people need more time to accomplish these healthy life changes.
Be it anxiety, depression, or something else — do you deal with some sort of mental health issue?
Source: Flickr User shattered.art66