Online Dating Privacy Tips
Surprising Privacy Precautions Every Online Dater Must Take
Personal information is important to protect, especially when it comes to online dating because you never know exactly who you're meeting. YourTango has compiled privacy tips to consider before searching for your digital love.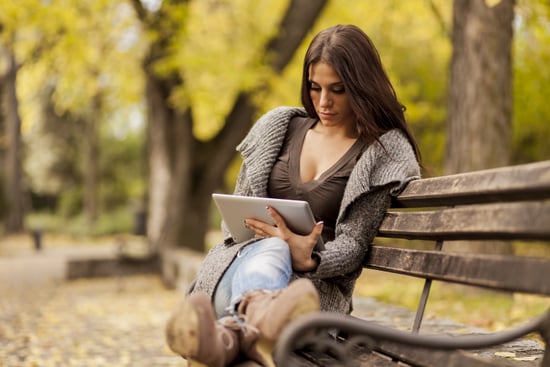 Before you date online, make sure you're taking these five precautions.
Keeping personal information private is a hot topic these days, thanks in part to Edward Snowden and the National Security Agency. People around the globe are, no doubt, rethinking what it means to share, store, and send private information online.
For online daters, the line between public and private is a blurred one and, for most, is carefully navigated. But the NSA situation is a striking reminder that "better safe than sorry" applies in a big way when it comes to sharing private information online.
Despite the common-sense safety tips that most dating sites list out — such as never giving out financial information and always meeting a first date in a public place — there are some next-level actions that everyone looking for love online should follow.
1. Create an alternate email address for all online dating correspondence.
As soon as someone knows your full name and the city you live in, all it takes is a quick search on a site like WhitePages or PeopleFinder to unearth your home address. Better to use an alternate email address — and obviously one that doesn't contain your full name — until you feel 100 percent comfortable sharing more details with an online match.
2. Likewise, use an alternate phone number.
Think about it: even if someone doesn't know your full name, there are sites that offer heaps of personal information based on only a phone number. Not only can you sleep better at night having limited personal information out on the web, but using an alternate number offers all sorts of additional protection against unwanted communication from online connections (like not receiving suggestive texts in the middle of an important meeting at work).
MyAKA is a service that offers users a second phone number that can be accessed directly from one's mobile or home phone. Founder John Skorick says: "It's amazing how many people have had bad experiences giving out their real phone numbers to online dates. Whether it's someone sending 100 texts a day or someone having to change a phone number because of stalking or harassment, I hear these stories from people all the time."
MyAKA offers customers the ability to text, call, and receive incoming communications using an alternate phone number that MyAKA assigns them. The basic plan costs $9.99 for 100 credits, which never expire, in case your use happens in spurts.
"We see this as a management tool," Skorick says, noting the facility with which you can block and later unblock a number from contacting you. MyAKA also allows users to turn on a "do not disturb" option, so that a sexy-texts-at-work scenario never ends up happening. "It's peace of mind that at least you're giving out a number that you have some control over."
Polly Morton, director of special projects at Reputation.com, which helps individuals and businesses influence what shows up in their search results online, takes it a step further. "Giving away your home phone number is not only invasive — it's dangerous," she says, reaffirming how easy it is for someone to find your home address — and more — simply based on a phone number. "I really like the idea of using an alternate phone number instead."
For more privacy tips, head to YourTango: Five Surprising Privacy Precautions Every Online Dater Must Take
— Genevieve Lill
Check out more great stories from YourTango: