Online Dating Profile Writing Tips
4 Tips For Creating Profiles That Get Hits From Match.com's Dating Expert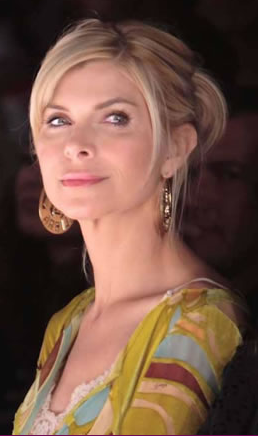 As Match.com's resident relationship expert, Whitney Casey, knows how to tailor her advice to a modern audience. Now the author of The Man Plan: Drive Men Wild . . . Not Away wants to help us tailor our dating profiles to our dream guys. In the super-saturated online world of dating, the profile is your first chance to make a grand impression. Here are four tips from Whitney to help you do that.
Your profile picture is paramount. "You are 17 times more likely to get noticed online if you have an updated picture. Think recent and decent. If you keep it up-to-date and real then no one will be surprised. Remember, no Photoshopping or cropping. It should look like you will look on your first date — no sunglasses, action shots, group photos, or pictures with animals. You can put those in as secondary pictures. Your primary photo is your first chance to make a good impression."
KISS — Keep It Simple, Sistah! "Your profile should be well-thought-out and reflective of you but not a novel. Keep the "about me" section clean; try bulleted or numbered lists. Think simple, write simple. When looking at that section think: What are my best attributes? What do I like to do, and what do I like in a man? Simple."
Get the other two below!
Update to get a date. "You are more likely to be included in more searches if you consistently update your profile. Add new pics if you've recently been on a trip. Change your dating headline like you would change your Facebook status. If you like a new book or movie, talk about it. This gives hopefuls something to email you about. Remember men are action-oriented . . . give them something to do!"
D-D-D Download. "Get the latest dating application for your phone! So rather than sitting at home, you can be out and online. Plus, you can find other singles out in your zip code. But be careful: getting a date while on a date is a definite don't. But getting a date while at your doctor (waiting) is a definite do!"
These tips will get you started, but when it comes to the real results, Whitney wants you to remember this: "dating is a numbers game. When you are tired of being single, you need to go where the odds are high and the stakes are low. The Internet is the Vegas of dating!"