Online Dating STDs
You Might Be Catching an STD From Online Dating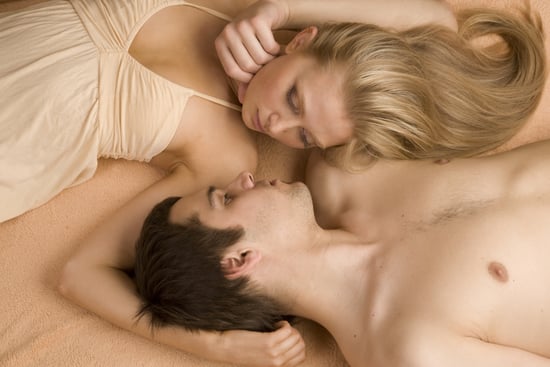 Our neighbors up north are having more problems down south. In Canada, syphilis and chlamydia rates have risen and some public health experts point to the popularity of online dating as a likely culprit.
When you meet someone online, you probably know a good amount about his or her interests, background, and personality before you get in bed thanks to the profile and communication that happens upfront. This greater sense of intimacy might make people less likely to use condoms with partners they meet online, versus those they meet out at a bar, for example.
Since 2000, cases of syphilis grew 10 times, chlamydia rates have jumped 66 percent, and HIV rates among heterosexual women have also spiked in Canada. And in America, rates are up, too. A survey of online dating trends in Canada found that 25 percent of Canadians have tried online dating and 16 percent had sex with someone they met online. The author of Seductive Delusions — How Everyday People Catch STDs explains the risk: "Typically, the more we know someone, the less likely in general we are to think they have an STD . . . 'Oh, they're like me, they're not going to have an STD.'" Older people, who are no longer at risk of pregnancy or worry about performance issues are also likely to skip condoms. And just the mere fact that it's easier for everyone to find sex partners online could help explain the uptick.
So whether or not you spot a lack of personal pronouns, a short profile, or other signs that a guy is lying on his profile, use a condom when you sleep with him!