Online Dating Site OKCupid Ranks Users On Looks
Dating Site Segregates the Beautiful From the Rest?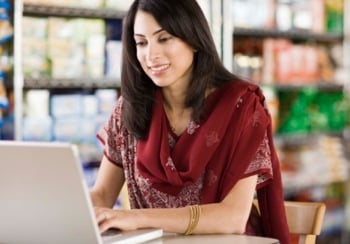 Every once in a while, lucky members of online dating site OKCupid get a boost to their egos that rival getting hit by Cupid's arrow itself. The website's matchmakers rank the site's users on attractiveness. Then, the hottest users get an email alerting them of their elite status and new perks.
Consumerist got its hands on the email, which reads:
We are very pleased to report that you are in the top half of OkCupid's most attractive users. The scales recently tipped in your favor, and we thought you'd like to know...

Your new elite status comes with one important privilege: You will now see more attractive people in your match results.
Is it just me or is that a backhanded compliment? Saying you just crossed into the top half means you were previously in the bottom half, right? While we can debate the merits of ranking users, I wonder if the site eventually sends this email to all users to keep them coming back.