Origin of Friday the 13th
Are You Superstitious?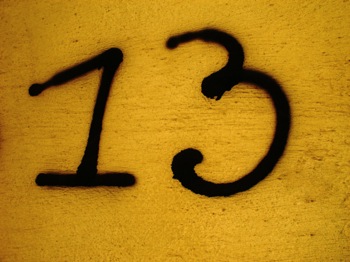 If you're a superstitious person, you might not want to get your hair cut today. Legend has it that if you cut your hair on Friday the 13th someone in your family will die. Want more warnings? Make sure you don't let a funeral pass you by today or you'll be next, and try not to go into labor, as a child born on Friday the 13th is said to be unlucky for life.
But like most (all?) superstitions, Friday the 13th's unlucky history is based on fiction. The 1907 novel Friday the Thirteenth about an evil businessman who attempted to sabotage the stock market on the unluckiest day of the year is responsible for today's bad rap. Are you still nervous?