Over 40s Pregnancy the New Teen Pregnancy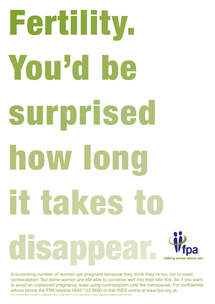 After years of using the pill, condoms, or whatever else to prevent pregnancy, many women in their late 30s, 40s, and 50s presume that their bodies will take over the contraceptive duties. But statistics in UK show that the infertility message has "gone too far" because women mistakenly think they cannot get pregnant and stop using contraception. The proof? Women aged 40 to 44 get abortions at the same rate as girls younger than 16.
Just as with teen pregnancy, the government is aiming an educational campaign at older women. It's called "Conceivable?" and it reminds women to use contraception until menopause. This all sounds like another reason to show the vasectomy some more love. At least women in committed relationships not looking for children should be able to pass on the contraception burden to their partners!
Does it shock you that women rely on their decreasing fertility as a birth control?