PMS iPhone App — Love It or Leave It?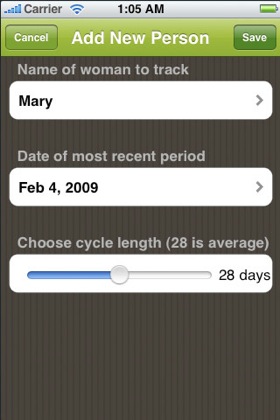 As the iPad taught us, menstruation and technology are two peas in an iPod.
So it only makes sense that there is an iPhone app from the makers of PMSBuddy, the service that has the single goal to "keep you aware of when your wife, girlfriend, mother, sister, daughter, or any other women in your life are closing in on "that time of the month" — when things can get intense."
When someone asks me, "Is it that time of the month?" I get defensive and offended. But sometimes it does explain my exceptional grouchiness. Would you endorse a partner getting this iPhone app so they don't have to ask?