Palestinian Man Convicted of Rape For Claiming He Was Jewish
When a Lie Makes Sex Rape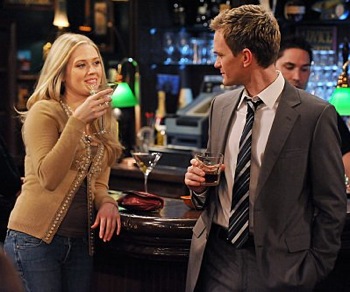 An Israeli court convicted a Palestinian man of rape after having otherwise consensual sex with a Jewish woman under the pretense that he was also Jewish. The 30-year-old Arab man will serve 18 months in prison for "rape by deception." When the two had met in downtown Jerusalem, the man introduced himself as a Jewish bachelor looking for a serious relationship — later that night, well before they could enter a serious relationship, the two had sex in a nearby building.
If simply lying about yourself in order to have a one-night stand is rape, then How I Met Your Mother's Barney Stinson, and countless other real people, are rapists. Most women assume that when they go to bed with someone they just met, they might not have the whole story. What if you go to bed with a guy who pretends to be more successful than he really is? It seems that in the Israeli case, the fact that the man lied about his ethnicity and religion make the lie worse. But should it?
Find out more after the jump.
If someone lies to you about something your deem important, say an STI or religion, it might make you consent to sex when you wouldn't have otherwise. But shouldn't a person having a one-night stand assume some of the risk of sleeping with a stranger? In fact, whenever you have consensual sex, even with your boyfriend, you might later find out that the person has some secrets or was dishonest. Perhaps that's why we can differentiate this case from the man who impersonated his twin brother to sleep with the brother's girlfriend — the woman thought she was sleeping with a completely different person, and once she found out who he really was, she tried to stop having sex with him.
It's not admirable to lie to someone to get them to sleep with you, but I think cases like this one might diminish claims of rape under other circumstances. What do you think?