Penis Lengthening Procedures That Work
Swedish-Made Penis Enlarger Pumps Might Actually Work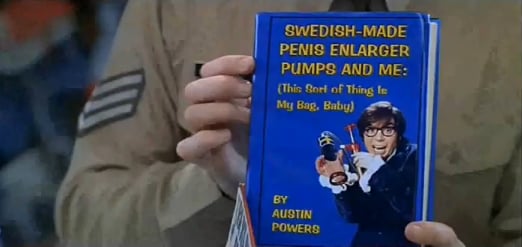 It's not the size of the boat, but the motion of the ocean. Even so, men might be able to upgrade their canoes to midsize speed boats. According to a new review of medical literature, nonsurgical methods of penis enlargement work.
Studies confirm most men seeking lengthening underestimate the size of their members compared to the average. Those looking to give nature a boost anyway do have options. Penile extenders, which stretch the penis, are the most effective, adding as much as an inch (you'll have to undergo six hours of daily pulling for four months to get the best results). Surgical procedures, however, are dangerous and have a seriously high rate of complications.
As for the Austin Powers-endorsed penis pump, it's effective to a degree. It can't elongate the penis, but it does offer psychological satisfaction to users.