People Born on 9/11
Having a Happy Birthday When It Falls on a Sad Day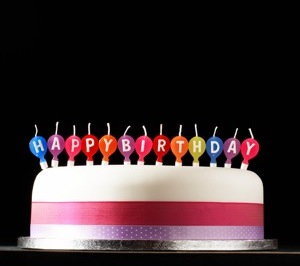 Each September, women nine months pregnant must hope their babies find a way to come before or after the 11th of the month. In fact, doctors report women schedule C-sections to avoid the date. Still, it happens, and these new babies join the people who already share the anniversary of their birth with the anniversary of a national tragedy.
For a piece that ran this past weekend, the New York Times interviewed people born on 9/11. One woman says she attends a memorial service each year before she feels entitled to celebrate. And many say they forego celebrations all together, feeling that it's inappropriate to go all out when people around the country are mourning the loss of family and friends. Others don't take it personally. Another woman explained: "When I look back on 9/11, it's an event that happened on one day in the monumental number of birthdays I hope to have in my life. That day does not represent me, it represents a horrible event."
I bet most of us know someone born on Sept. 11. It's an unfortunate coincidence, but I think I would feel comfortable celebrating my birthday. What about you?