People Choose Mates Who Look Like Opposite-Sex Parent
The Parent-Mate Connection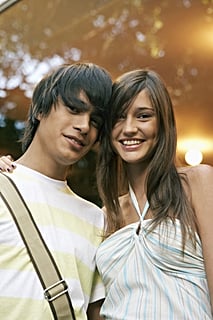 We already know we're attracted to people who look like us or our parents, but another study has revealed whose looks we're partial to.
When choosing a mate, we're more likely to find someone who looks like our opposite-sex parent attractive. A survey, which consulted 300 men and 400 women raised by both parents, found women are more likely to select partners who had the same hair and eye color and a similar face shape as their fathers and vice versa.
For men and their mothers, the connection was strongest, but for both sexes, one thing upped the chances of marrying a mate who looked like a parent: a good parent-child relationship.
Do you believe it, or does it sound like family lore?