People Are Happiest in Their 50s
Happiness Can Wait Until You're 54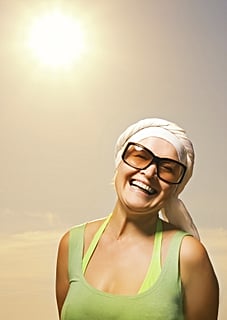 Whatever age has been your favorite so far, the best may be yet to come.
Fifty-four is the age to watch for if you're looking for happiness. While previous research said happy days began at 40, the most recent study says people in their 40s are actually the most stressed. Granted, the study was one of those off-brand ones financed by a for-profit organization — a bank in this case — but it did make useful points about what leads to happiness.
The people most likely to be happy are not the luckiest, but those who've made changes to the unhappier sides of their lives. Making at least four key changes, which include switching careers, ending unhappy relationships, ditching toxic friends, traveling for three or more months, and downsizing to a less-materialistic lifestyle, directly correlates to a happier life in middle age.
Since being afraid of change always seemed like a good way to end up bitter, knowing this could put us all on a path to a happy 50.