Personality's Effect on Beauty
Confidence and Charm Can Trump Beauty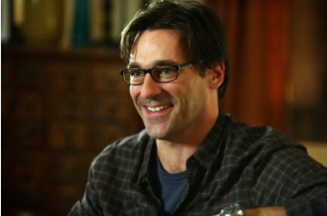 Good-looking people are perceived as nicer, more intelligent, and more competent. They earn more, receive lighter criminal sentences, and get special treatment from strangers. With a few exceptions, like the New York woman too beautiful for her job, study after study finds a beauty privilege exists.
Newsweek highlights this ugly truth in "The Beauty Advantage." Scores of hiring managers say, like it or not, looks matter. Sometimes even more than brains. "This is the new reality of the job market," says one New York recruiter. "It's better to be average and good looking than brilliant and unattractive."
But confidence and charm can go a long way. When you're convinced you look good, people like you. One study videotaped men and women as they entered a room and introduced themselves to two strangers. Viewers rated subjects on physical attractiveness, emotional expressiveness, and social skills. While all three contributed to the person's likability, physical attractiveness mattered least.
Once you win people over, they're less likely to notice your flaws and more likely to recall you as attractive. Because it's really about making them feel attractive. Do that, and they'll think you're just about perfect.