Personality and Hair Color: Blondes Are the Most Aggressive
Personality and Hair Color: Blondes Have More War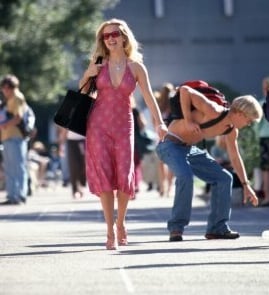 A study by the University of California found that fair-haired women are more aggressive, determined, and ready to go to war than brunettes and redheads.
Why so tough? The demurely named "princess effect" — a sense of entitlement from years of being treated as special — is said to be the culprit. The study found that the more special a woman felt, the more likely she was to get angry in order to attain social goals. And most often, these women were blonde, though natural blondness was not necessary as those who dyed their hair were equally likely to feel special.
I wouldn't reach for the bleach yet though. The study was small and the sample specific — 156 college women in Southern California. But it does seem to suggest one thing: hair color has nothing to do with personality and everything to do with buying into stereotypes.