Personality Similarities Don't Impact Marriage Happiness
Choose Anyone! Study Finds Personality Similarities Don't Impact Marriage Either Way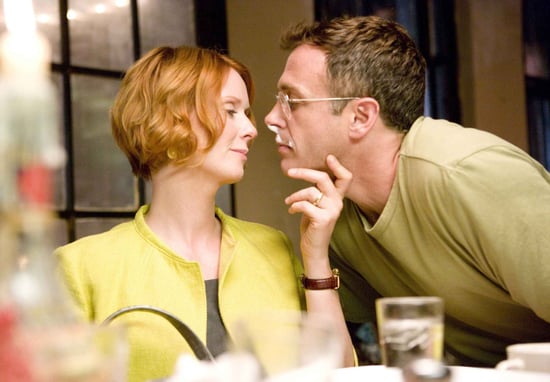 Similar personalities among spouses won't impact a marriage for better or for worse. A new study examining married couples who have lasted at least 40 years found neither personality similarities nor differences impact how happy a couple is. Browsing online dating profiles just got a whole lot faster, since there's apparently no need to look for someone with a compatible personality. Just choose the person you're most attracted to.
We've all heard that opposites attract, but it makes more sense that couples with similar personalities would make it in the long run. But that assumption's not backed up by science, says the study's lead researcher, Frederick Coolidge. Based on his research, he says the desire to make the relationship work makes personality differences irrelevant, explaining, "My very speculative suspicions is that this need for a relationship is so strong that it overcomes differences."
Going back to online dating, while there might be no need to waste time evaluating personality — or your money on sites that promise matching you based on personality — you probably shouldn't choose people at random. Another study last month found that singles have better luck with people of a similar attractiveness level.
Let's do our own data collection: when dating, have you had better luck with someone of a similar temperament or not?