Pets Staring During Sex
Have You Kicked Out Pets During Sex?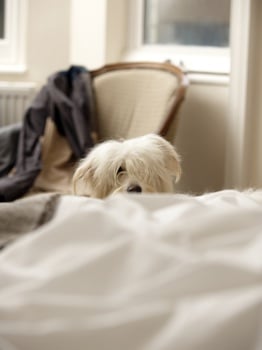 On the pilot episode of NBC's new comedy Perfect Couples, one character tells her husband she's going to let their dog out of the bedroom if they're going to have sex. Why? She feels like he judges them.
Judging sounds like a cognitive impossibility, but dogs do tend to stare. And it certainly doesn't help that their mouths are usually open, so I can understand the conundrum. Last year, 70 percent of you said pets interfere during sex, but is it so bad that you've kicked them to the hallway?