Picture of Ashley Dupre's Playboy Cover
Do You Consider Yourself "Good" at Sex?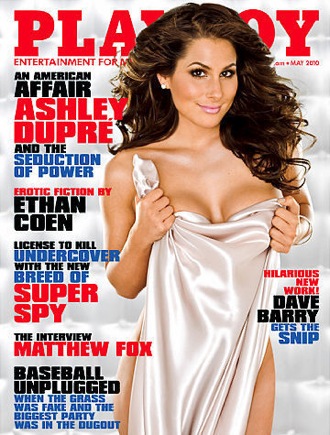 Inside the May issue of Playboy, former call girl, current cover girl, and newly celibate Ashley Dupre implies that as a high-end prostitute, she was worth the price. She explains: "I love sex and I'm very good at it." Ashley goes on to stress that she's now saving sex for her future boyfriend . . . although she did strip for anyone willing to fork over some money to Playboy.
Whether you're sleeping with your long-term boyfriend or the governor of New York, you can be confident in your sexual skills. Perhaps a past love interest told you he would "quit my life" just to have sex with you, a la John Mayer. So now I'm curious, how many of you consider yourselves good in bed?