Picture of Lindsay Lohan With Gun to Her Mouth
What Counts as Art?
"It's not softcore porn hunny, it's called ART," Lindsay Lohan explained after fans voiced concern over this photo she tweeted earlier in the week. The picture, taken during a racy photo shoot for photographer Tyler Shields's upcoming book on the dirty side of glamour, is only one of many from the shoot. In other ones, she's sprawled out in lingerie and covered in blood.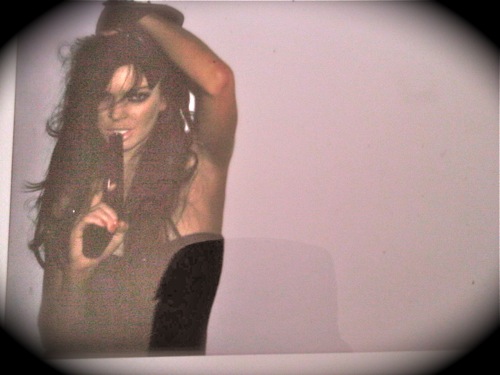 The photog is also defending the shoot, saying: "She's participating in an artistic adventure. This is not just her running around on the streets with a gun." Lindsay and Tyler think the critics just don't get it.
Clearly "art" lacks an objective definition. One person might think these photos say something about the glamorization of violence, while another sees them as exclusively (and perhaps perversely) sexual. Either way, the photos grab our attention, which is probably the point anyway.