Picture of Liv Tyler Kissing Dad Steven Tyler
Are You Affectionate With Your Family?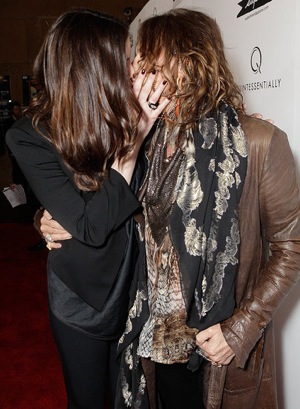 Liv and Steven Tyler enjoyed an evening of father-daughter bonding last night at the Super premiere. The cameras caught the pair engaging in some red carpet PDA. The hand-on-face closeness might induce a level of discomfort familiar from Angelina Jolie's infamous kiss with and profession of love for her brother at the 2000 Oscars. Still, touchy-feely relatives could argue anyone who objects to innocent family love is the one with the issues.
You might not take showing your affection this far, but is your family the type to hug, kiss, and maybe cuddle on the couch well past childhood? Or do you have a more hands-off relationship with your parents, siblings, and other family members?