The Pill and Pheromones
The Pill's Effect on Mate Selection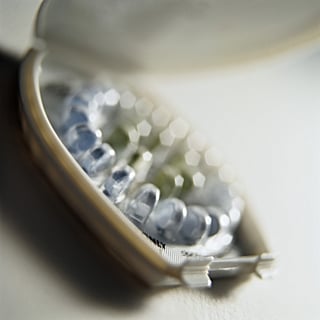 I doubted blogger Rabbit Write's anecdotal evidence of women leaving men after going off birth-control pills, but there's actually a scientific explanation for it.
A 2008 study found the pill could screw up a woman's pheromone-sniffing ability — a deciding factor in the mate-selection process — and choose someone she otherwise wouldn't.
Typically, we're attracted to the people we're most compatible to have babies with — men with different MHC (major histocompatibility complex) levels. If birth-control pills prevent pheromones from doing their sniffing job, then we may end up with a less-than-compatible breeding partner or (worse, I'd say) wake up permanently turned off one morning.
Jena Pincott, a writer who specializes in the science of love and attraction, says we should classify this as good-to-know info but not gospel. "What women need to bear in mind when hearing these studies is that effects are statistically significant, but they are generalities."