Pink Breast Cancer Awareness Products 2013
Think Pink With Goods That Do Good
It's not just October — it's Pinktober, aka Breast Cancer Awareness Month. Whether you are a survivor, know someone who is, or you just want to support a great cause, you can do your part by purchasing items that give back. Many of your favorite companies have partnered with organizations like The Breast Cancer Research Foundation and Living Beyond Breast Cancer to bring you pretty pink products you'll want even more once you find out how they support breast cancer awareness. Does it get any better than that?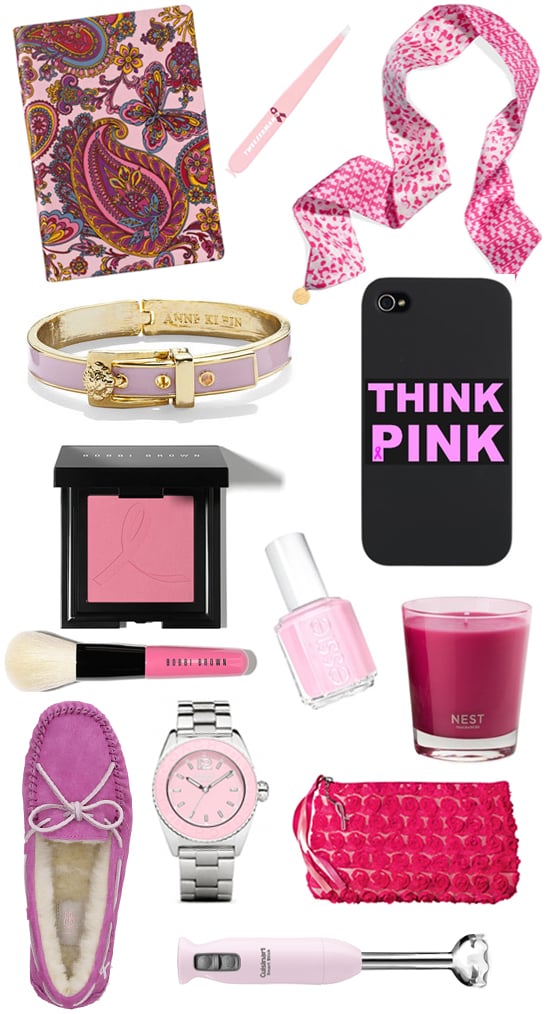 Nook cover ($35): While the paisley pattern is lovely, the pink ribbon on the inside of this Nook cover is what's extra special. For every one sold, Barnes & Noble will donate $5 to The Breast Cancer Research Foundation.
Tweezers ($22): This limited edition of the Tweezerman favorite is just one of many products in Macy's pink shop with proceeds going to breast cancer awareness and research.
Scarf ($75): The great part about this silk Tory Burch scarf is that it has the classic T print on one side and an animal print on the another, making is super versatile. The even better part? Twenty percent of the purchase goes to breast cancer research.
Check out more pink products after the break!