Pippa Middleton Book Interview
Pippa Middleton Says It's "Startling" to Be Famous For Her Derriere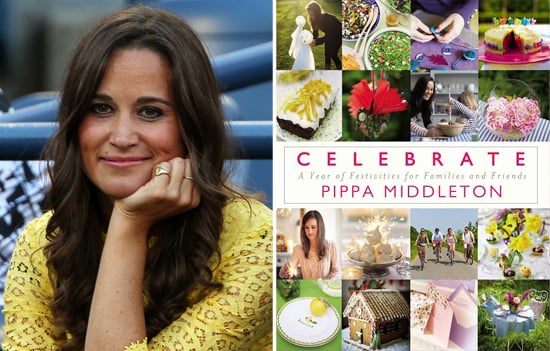 While promoting her party-planning book, Celebrate: A Year of Festivities For Families and Friends, out Oct. 30, Pippa Middleton said she's baffled by her star status. The 29-year-old — who has experience working and writing for her family's business, Party Pieces — became a worldwide phenomenon last year thanks to her sister Kate Middleton's royal wedding to Prince William, but she's by no means used to being in the spotlight. She said:
It is a bit startling to achieve global recognition before the age of 30 on account of your sister, your brother-in-law and your bottom. One day I might be able to make sense of this. In the meantime I think it's fair to say that it has its upside and its downside. I certainly have opportunities many can only dream of — but in most ways I'm a typical girl in her 20s trying to forge a career and represent herself in what can sometimes seem rather strange circumstances.
What's even crazier about Pippa's stardom is that unlike Will and Kate, we've barely heard Pippa utter a word. While there are thousands of photos of her, she's shied away from televised interviews (which is why there's a bidding war for one). Pippa addresses this disparity in her home-entertaining book, writing, "I can assure you that it feels even stranger to me than it probably does to you to have seen so much written about me when I have done so little to paint a picture of myself. This is my first chance to do that and I've enjoyed every minute of it." We're curious to hear more from the famous royal sister — are you?