Pippa Middleton Interview
Barbara Walters and Oprah Winfrey Reportedly Bidding for Pippa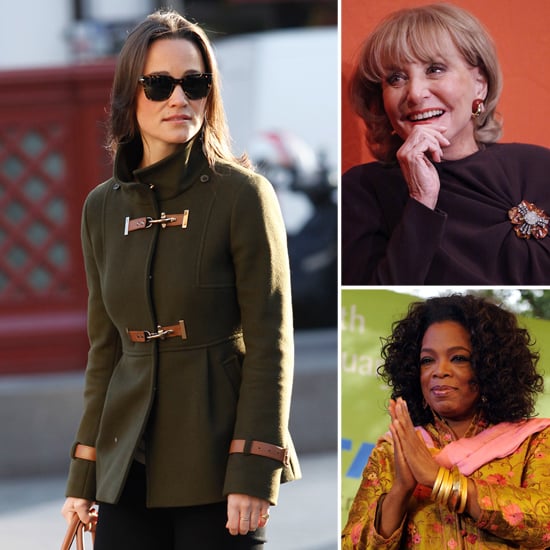 A picture of Pippa Middleton might be worth a thousand words, but after plenty of pictures of the younger Middleton, we're ready to hear her speak! Considering we've never so much as heard a peep from Pippa, reports that her first full-length interview is the subject of a bidding war doesn't come as a surprise.
Oprah is said to be "pulling out all the stops" to get Pippa on OWN. Meanwhile, Barbara Walters and ABC are hoping to trade six figures for a chat with Pippa, although Barbara denied that ABC pays for interviews. Not be left out, NBC is also making its own bid for her to sit down with Matt Lauer. It's likely that any money would be handed over in the form of a charity donation. But how likely is it that Pippa will break her silence? It will probably happen eventually, since she's already signed on to write a book about party planning and her publisher, Penguin, will want to arrange promotion that includes TV appearances.
Just last week, photo agencies received letters from Pippa's legal team, reading: "It is extremely intimidating to our client to have to face a group of unknown men outside her home and office who pursue her both day and night." So if she does grant an interview, I suspect she'll focus on her professional pursuits, rather than her personal life and royal relations. TV insiders seem to think she's worth the money, but would you tune in? And if so, who do you hope gets the deal?