Planning For the Holidays With Your Boyfriend
How to Negotiate Holiday Plans With Your Beau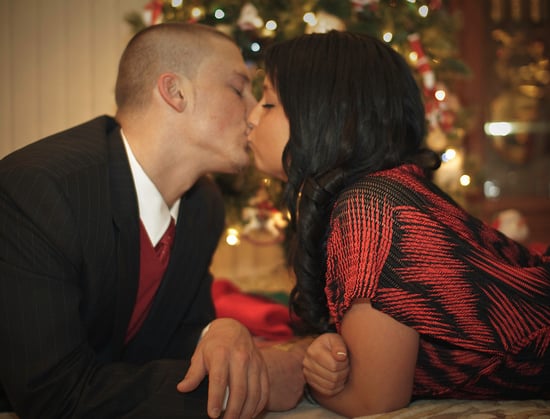 The holidays are a jam-packed time full of lavish parties, loads of fun, and hopefully just a handful of obligatory commitments. If you're in a serious relationship, chances are much of this time will be spent with your partner. To get out of the season unscathed, and to get in all the things you want to do, be sure to take notes as you read these tips on how to negotiate your holiday plans together.
Do your best not to be let down. You may love the back-to-back events your family has planned during the week of Christmas and New Years. But now that you've got someone special, you've got to take his preferences and needs equally into account. Choose your battles and prioritize plans.
You won't win by winging it. Just going with the flow and seeing where the night takes you may seem like a good idea now. But just avoiding the confrontation will only perpetuate a nervous vibe when the night rolls around. No one wants to be scrambling to figure things out! Take a look at your invites and your plans together as a unified couple. Come up with a schedule that works for you both. Then when the holidays hit, you can just focus on enjoying the quality time you have together.
Build in alone time. If it's all family all the time, things can get a little overwhelming. If you're in a position to stay on your own at a nearby bed and breakfast for a few nights, do your best to make that happen. After all, it is your vacation too.
Compromise is key. You've got to be cool with the situation at hand. For some families, holiday traditions are for family members only. If you can't be together over Christmas, there's no reason to bug or lash out. Simply plan on spending NYE or another special night together. Flexibility and compromise will make the season that much sweeter, and easier on you both!
You scratch my back; I'll scratch yours. If you want him to spend time with your family, make an effort to get to know his. Maybe you've felt distanced from his dad. The holidays are a perfect time to put your differences aside and try to connect. Ask him about his favorite hobbies or sit with him while he watches his favorite TV show. Your efforts will not go unnoticed or unappreciated.
Any other ideas for foolproof holiday planning? Chime in below!
Source: Flickr User Alex Maldonado