Planning Your Birthday Etiquette
Great Expectations: Can Birthday Partying Go Too Far?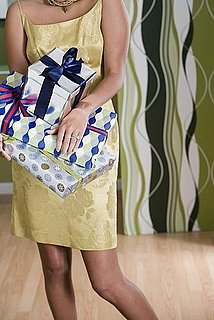 Whether you begin counting down as soon the six-month mark passes or shrink at the coming of your birthday month, the anniversary of you is a reason to celebrate. But while some people eagerly broadcast the changing-of-their-age well in advance, others will let the day pass without fanfare, or even acknowledgment. They may even be (genuinely) mortified if a friend, co-worker, or Facebook leaks it. Maybe it has to do with introversion and extroversion, but some people are birthday people, and others simply aren't.
So when it comes to throwing your birthday bash, there is a great divide in how to go about it. Some won't plan anything — maybe concede to a dinner out with close friends (but do not draw attention with candles) — and others will plan their own party. While a few will go all out with a weekend party, a dinner on the actual day, and festivities in between.
I've heard of parades that go from house to bar and birthday charades that last all month long. So when planning your day, can it go too far? Or when it's your birthday, should you party as you want to?