Political Women 2011
Who Is Your Favorite Political Woman of 2011?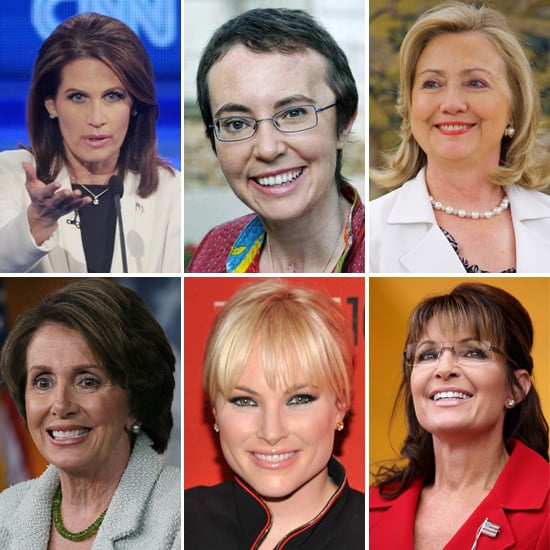 This year was an off election season, but we still saw plenty of political action from women in 2011. Michele Bachmann played the role of the lone woman in the GOP presidential race, causing some controversy on women's issues by opposing the HPV vaccine and Plan B. Sarah Palin and Meghan McCain also shared their unique brands of conservatism in the media. Meanwhile, leaders like Nancy Pelosi and Hillary Clinton represented issues on the left. Hillary, for example, upped pressure for international gay rights and lent her support to Saudi Arabian women fighting for the right to drive. But when it comes to most inspiring politician, it has to be Gabrielle Giffords, who survived the tragic January shooting in Arizona. Just last month, she and her astronaut husband opened up about Gabrielle's miraculous recovery. Out of all these leading ladies, who was your favorite?