Pope to Forgive Abortions in Madrid For World Youth Day
Pope Offers Wider Abortion Forgiveness For a Limited Time Only
Here's the catch. You have to get to Madrid by the end of the week. The pope will arrive in Madrid tomorrow for World Youth Day, and as part of his visit, any woman who confesses her abortion during the event will be forgiven and welcomed back to the Church.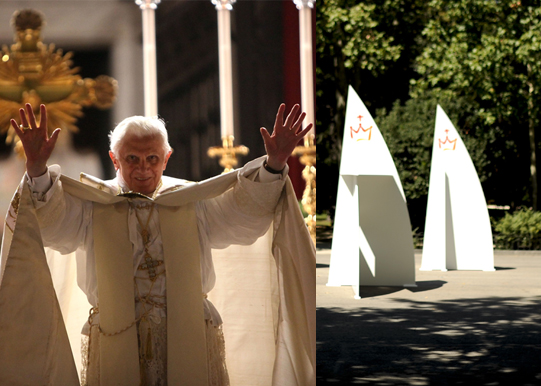 "Special powers" have been given to all priests in Madrid, which they can use to absolve women who confess abortions. A Vatican spokesman explains, "Normally, only certain priests have the power to lift such an excommunication, but the local diocese has decided to give all the priests taking confession at the event this power." To accommodate all sinners, portable confession booths, pictured above, have been set up in the city's Buen Retiro Park.
The Church denies that it's trying attract new members with its more lenient approach to abortion, but the plan does seem a little bit like a gimmicky and arbitrary "get-out-of-hell-free" card. And any Catholic woman who can't make it to Madrid to confess an abortion won't receive the benefit. Even so, do you think it's a sign the Catholic Church is more welcoming of its female members? Or is it just another example of a male-dominated institution trying to control a woman's body and choices?